This was totally unexpected: The little rue anemones are the first spring bloomers in my woodland garden. The wild bleeding heart (Dicentra eximia) and wild columbine (Aquilegia canadensis) are just days away from showing color themselves, but this year they got suprised at the finish line by these little upstarts. Mind you, the flowers look a little tentative right now, and the leaves are still somewhat reddish. The plants just surfaced 7 or 8 days ago, when the red stems grew from the tuberous root. The early leaves emerged purple but quickly turned a more purplish green, and shortly after that the buds came in, They opened to flowers over the weekend.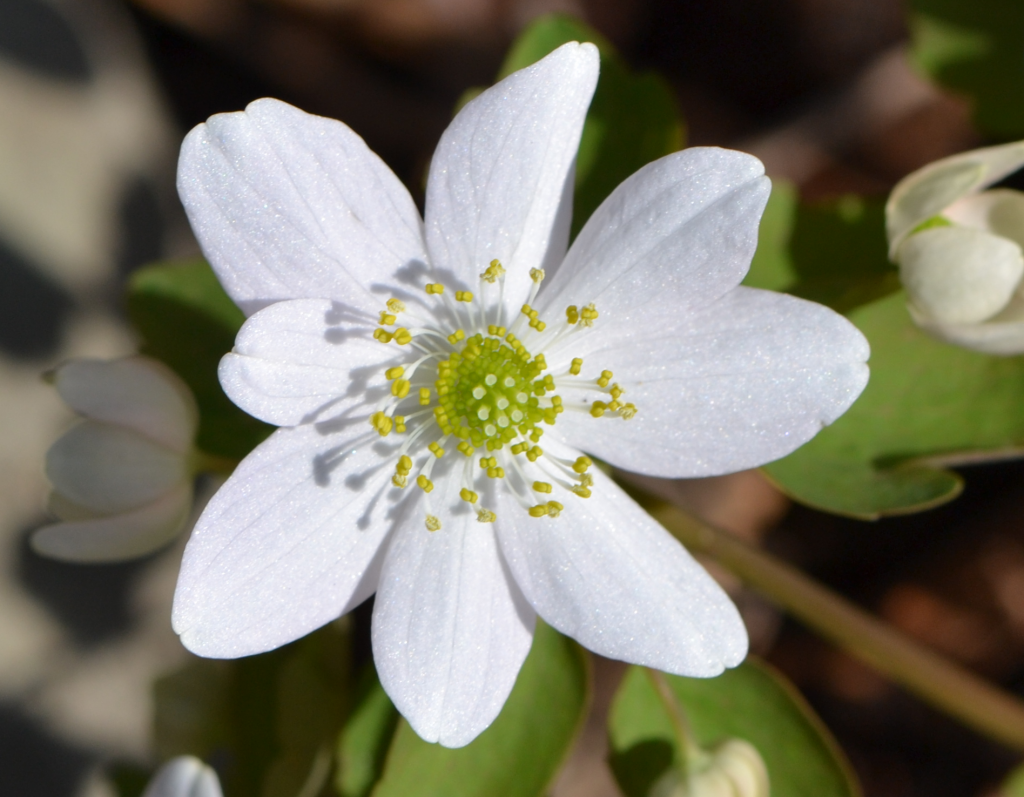 The plant is a member of the Ranunculaceae family and can be found in the eastern U.S. and Ontario, in zones 5 to 8. You will not find it in the Canadian maritimes and Quebec. Thalictrum thalictroides alludes to the leaves which are "like meadow rue," while its genus name "little windflower" refers to the blooms as looking like miniature anemones. I expect it to bloom throughout spring. Right now the flowers are all-white, but it is possible that lilac and pink hues will come later. Rue anemone is a nice clumping plant, some 4 to 6 inches in height, and it will cover a patch 6 to 10 inches across. It loves acidic soil, so it will thrive in your Cape Cod garden. The leaves will become a lighter green later in spring. It's a perfect little plant for the moist woodland garden and I hope it will carry into June. Once the heat of summer comes in and the soil becomes too dry, Anemonella thalictroides will die back. The colors of summer will make us forget about it, but I will now be looking for it come next April, and see if it re-emerges as the first spring bloomer once again.
You can propagate rue anemone by dividing the rhizomes and tubers. Another way to do so is by using seed. You need to let the seed heads dry on the plant before collecting. You can sow the seed in the woodland garden in the fall. I'm hoping that the plant will propagate naturally throughout my yard, but I will collect some seed as well, in case there are others that want to give this little plant a try.
There are no real current practical uses for the plant and it may even be poisonous. Touching the plant can cause skin irritation or an allergic reaction in some folks. However, native Americans were known to make tea from the roots to treat diarrhea and digestive ailments.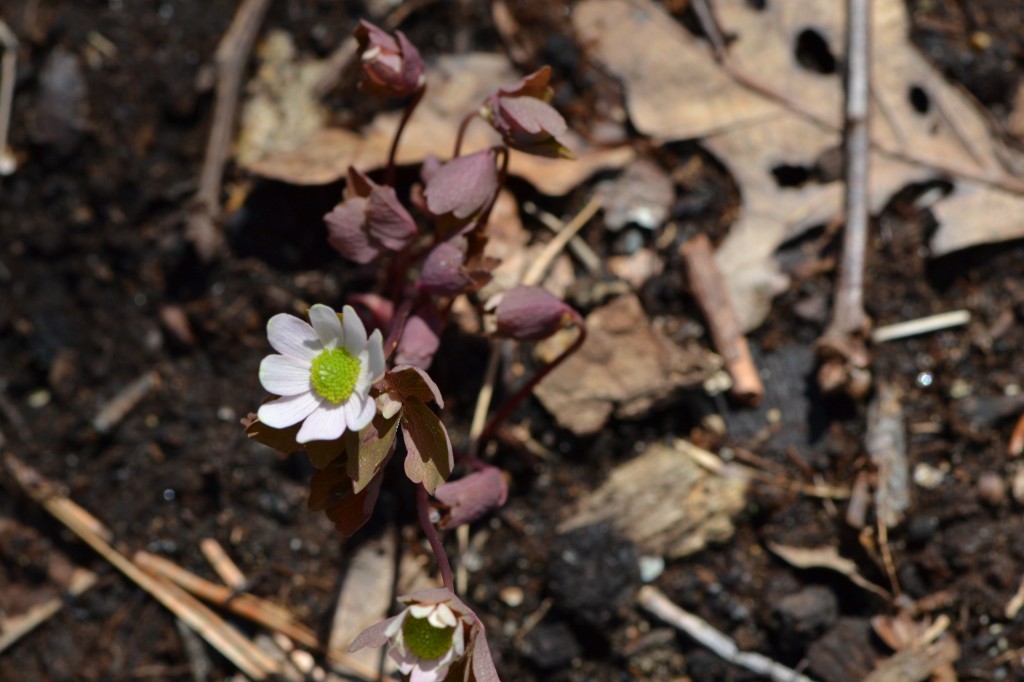 | | |
| --- | --- |
| Scientific name: | Thalictrum thalictroides (Anemonella thalictroides) |
| Common name: | rue anemone |
| Other name: | crowfoot, wood anemone |
| Bloom time: | spring and early summer |
| Color: | white to rose pink |
| Light: | partial sun to shade |
| Zone: | 5 to 8 |
| Soil: | acidic to highly acidic |
| Water: | moist |
| Origin: | eastern US |