I've had these in the yard for a year or two now, and I am happy I added them as they are quite versatile, doing well in all sorts of woodland conditions as long as there is some dappled shade. While they seem to be quite dainty, they showed some resilience when an eager delivery man decided to take a shortcut through this part of the yard and was walking all over them. I was surprised to see the stems bend and bounce back almost immediately.
At this time of year they are one of the earlier blooming plants but you would not know it unless you get up close. The flowers of the buttercup family plant are small and grouped in follicles. The leaves are light green and quite attractive. What I like best are the leggy one to two feet stems that are a light tan color.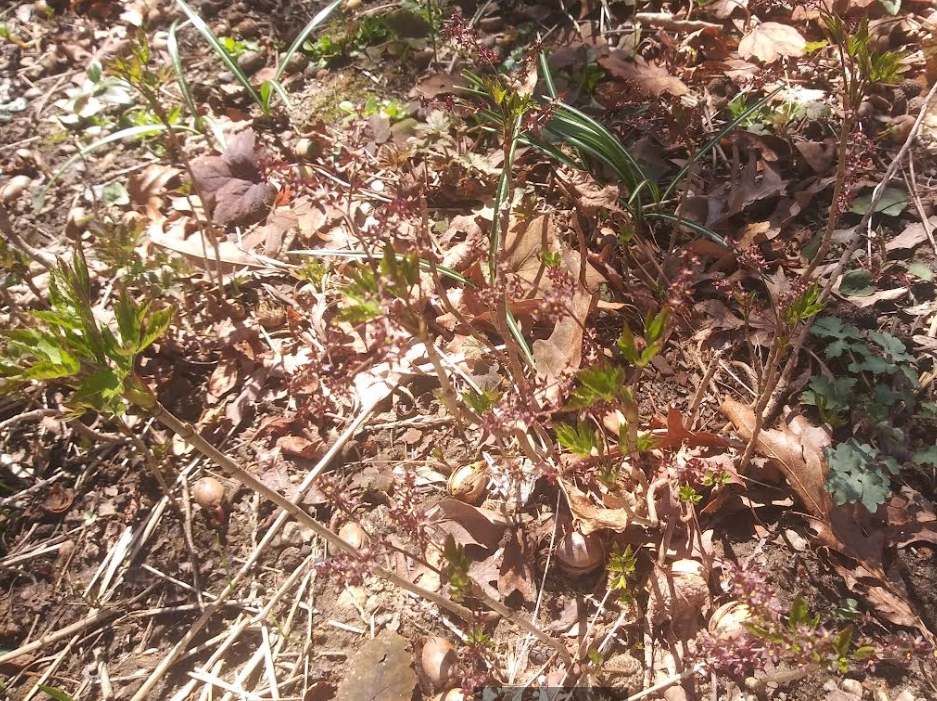 The common name refers to the bright colored roots, which have been used in dyes and have antibiotic, immuno-stimulant, anticonvulsant, sedative, hypotensive, uterotonic, and choleretic properties. Berberine is the main alkaloid found in the plant and it has medicinal and supplement properties. In large quantities it can be toxic however. Either way, I won't be digging up these beautiful open-structured shrubs any time soon – I expect them to gain some height up to 2-3 feet and spread from suckers. This plant plays well with others and the leaves provide a great accent with other groundcovers like foamflower.